Scrubber is an industrial plant designed to clean exhaust air from harmful impurities in the form of aerosols and gases. Scrubbers clean the incoming polluted air with the help of absorption liquid: water, or specialized solutions. The spent liquid through the piping system is recycled to the treatment facilities.
Thanks to the "wet" method of processing air flow, a high degree of purification is achieved - up to 97-99%.
To clean air removed from electroplating lines scrubbers are made of polypropylene, polyvinyl chloride, polyvinylidene fluoride and polyethylene. Material is selected, based on the composition of harmful emissions of electroplating lines.
Scrubbers are equipped with an automatic control cabinet that monitors the level of absorption liquid, dosing, pH, replenishment with water.
Advantages of scrubbers manufactured by Poliplast Ltd.:
Uniqueness of constructive solutions to the specific conditions of the customer
Effective cleaning of harmful emissions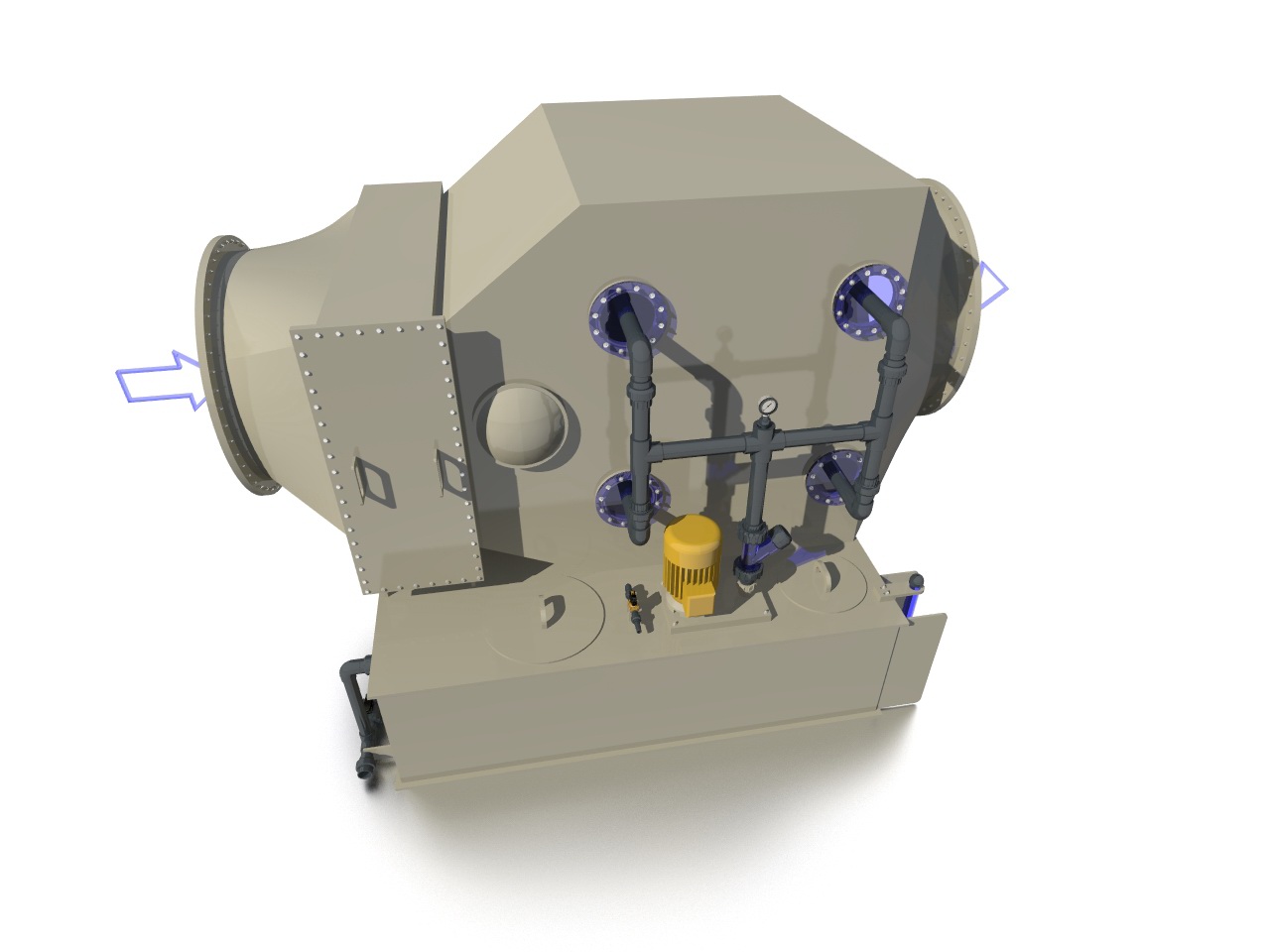 Overview 360°