Types of equipment
Treatment of small parts and their coating using racks are associated with high complexity of mounting and demounting of parts. Therefore, the bulk treatment equipment is used for such parts. In this instance, the uniformity of coating is ensured by intensive stirring of parts in a tank with a working solution. Some disadvantages, characteristic for treatment of parts in bulk, are fully compensated by convenience and low labor intensity of the parts mounting and demounting process.
Range of equipment for treatment of small parts in bulk
As a rule, the following types of equipment are used for treatment of small parts, which are difficult to hang on racks:
The uniformity of electroplating of parts is ensured by mixing them when the bell/barrel rotates in a tank with a solution (electrolyte). Advantages of the bulk parts treatment equipment manufactured by Poliplast LLC: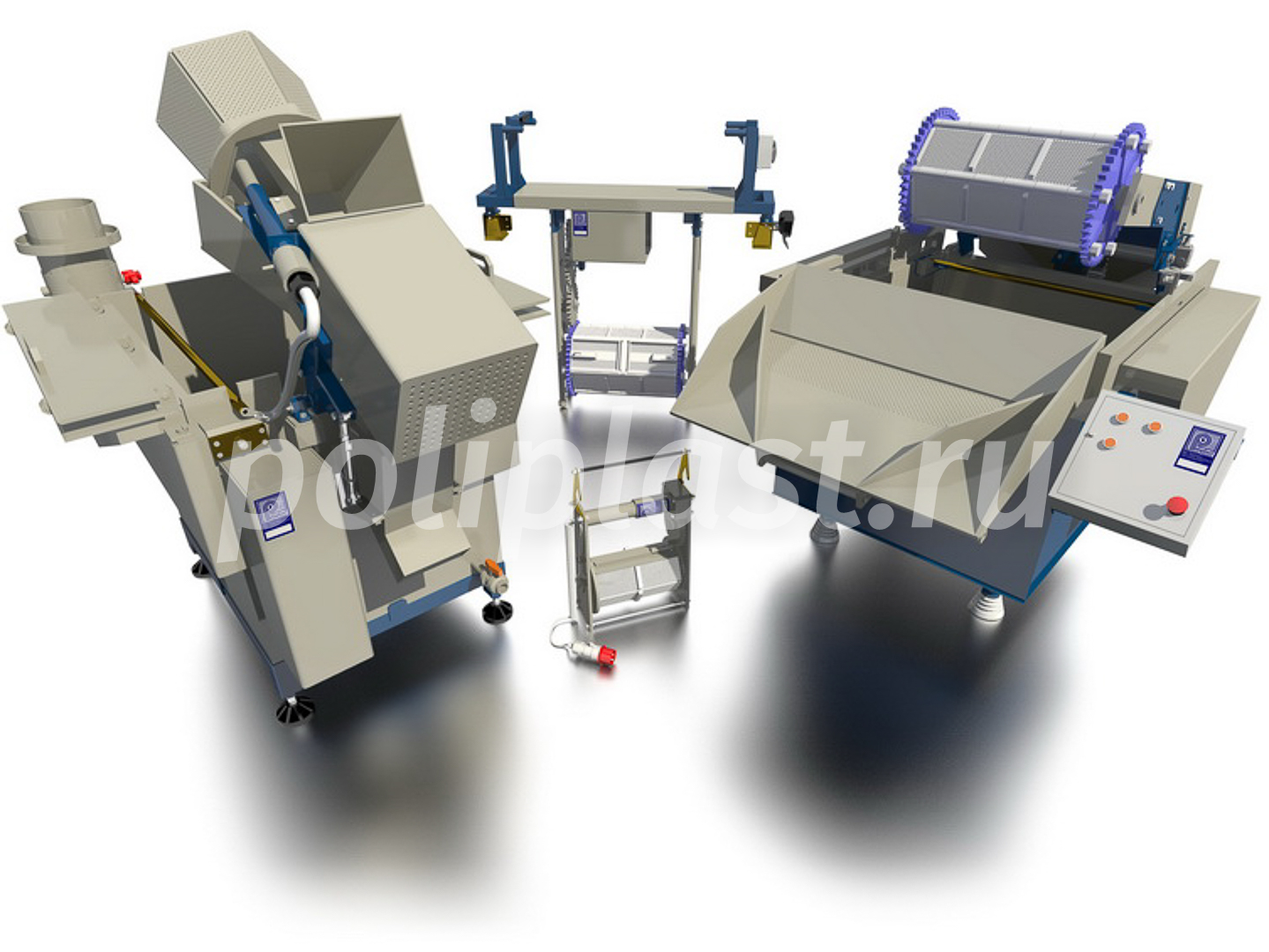 The design is the result of continuous long-term improvement taking into consideration the customer expectations;
Materials for the structures are purchased by us from leading plastic producers;
Components from leading European manufacturers are used as rotary drives;
The high corrosion resistance of metal elements of our products is ensured by a high-quality paintwork.
Specific features of using the equipment for treatment of small parts in bulk
In contrast to the treatment of parts on racks, the equipment for treatment of small parts in bulk has the following specific features:
a relatively low current density,
a higher voltage of the rectifier is required,
as a result of continuous mixing, some part of the deposited metal is erased, which increases the coating time.
Nevertheless, under production conditions, where the high labor productivity and the reduction of labor intensity in the course of loading and unloading of parts are of priority, the bulk parts treatment has come into common use. If the equipment is selected in the optimum way, it will be possible to speed up much the coating process, without compromising the durability and uniformity of the layer, as well as to reduce the cost of finished products.