The bell tank is a type of equipment for electroplating coating of parts in bulk. The bell tanks are well suited for treatment of moderate batches of small parts (from 5 to 25 kg). Like other equipment for treatment of parts in bulk, they enable to decrease costs by reducing the labor intensity of mounting/demounting of parts compared with treatment on racks.


Design solution and varieties of the bell tanks
Depending on the design features, there are bell tanks with bells of the filling or immersion type.


Filling-type bell tank
The main structural assembly is the bell, which is made in the form of a truncated pyramid with six or eight faces, where the bottom is a large base and the loading hole is a smaller one. The chemically resistant polymers are used to manufacture the tank. The walls and bottom of the bell are not perforated, the working solution and the parts to be treated are only fed through the upper loading hole.
The filling bell is mounted on a stable bed and rotated by a gear motor. The angle of inclination of the bell in the course of treatment of parts is 35-40 degrees relative to the vertical axis of the structure. Through the open top part, the working solution is poured into the container, the parts are fed, the anode is installed, and the flexible cathode is introduced.
To unload the finished parts, it is possible to lower the bell, while the tank is drained through a sieve into a reservoir, which is included in the scope of supply. The treated parts remain on the sieve.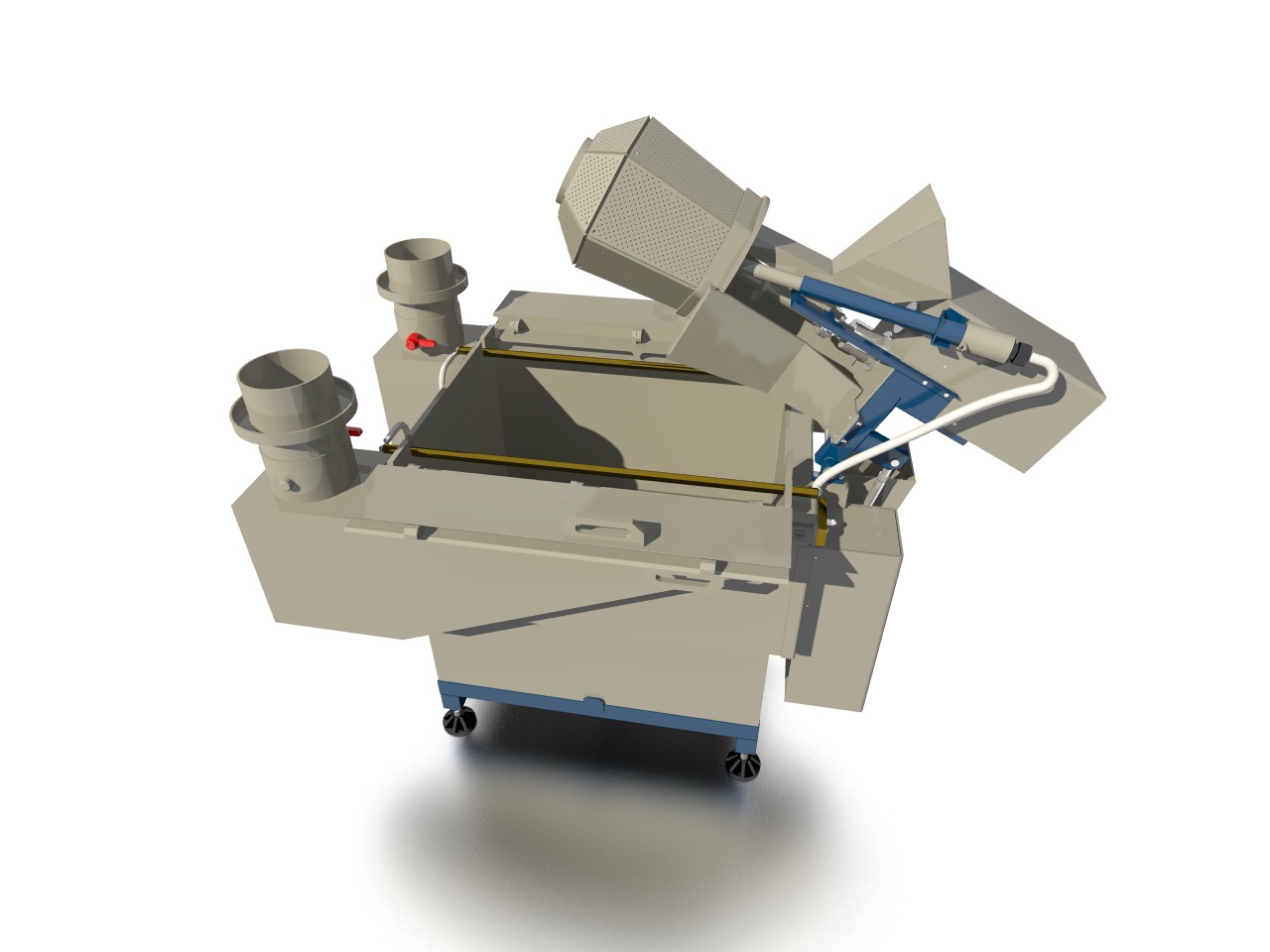 Overview 360°