The drying chambers are intended for drying of parts that have been treated and coated at electroplating lines. The principle of operation of the drying equipment is blowing of products with heated air. To heat the air, electric, steam or water heaters are used. Owing to air recirculation, it is possible to increase the performance of the chambers and reduce the energy consumption of the equipment by reducing the costs for heating of air masses.


Specific features of production of the drying chambers
Poliplast manufactrures the drying chambers for electroplating. These models are intended for drying on racks. The location of the fan relative to the camera and the number of supporting catchers varies depending on the internal space volume and the specifics of operation of the camera.


Differences between different types of the drying chambers for electroplating
Having decided to buy a drying chamber, you should choose carefully the appropriate type of equipment, taking into consideration its design and intended use. This will make it possible to use by 100% the capabilities of the equipment and to reduce the cost of the drying operation owing to its competent and safe arrangement.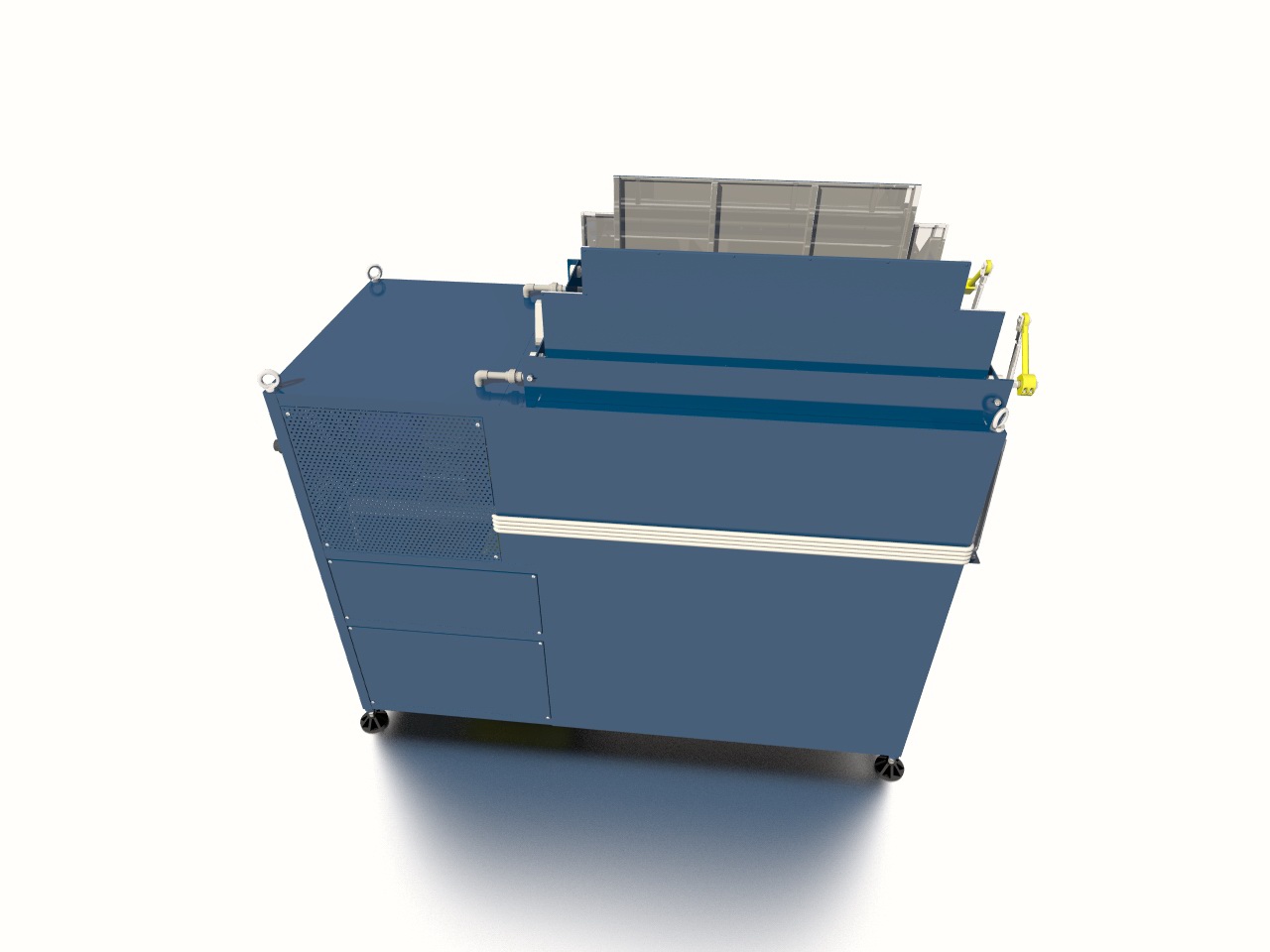 Overview 360°
The specific features of this type of equipment include the mutual bracing of the main assemblies. The body has several side and bottom cavities along the long walls of the chamber. The cavities and the body are interconnected by several slotted holes. The fan with nozzles for air injection and exhaust is located at one of the walls. In the upper zone, there is a box connected to one of the suction pipes. The air, heated in the heater, is fed into the cavity and exits through the slots, thereby blowing the rack from all the sides.